Good News
Weekly Serving of Good News
Good news is a powerful motivator for action, & there's lots of good news about climate mitigation, adaptation/resilience, and justice. Here's a sample…
Sat 8 Jul
EPA Announces $278 Million Funding to Improve Drinking Water for Tribes
The Cascading Effects of Bringing Back Sea Otters
How solar and wind energy are saving Texans from a record heatwave
China on course to hit wind and solar power target five years ahead of time
USDA Investing Half-Billion to Increase Domestic Biofuel Availability
The Potential of Algae Biofuel in Transforming the Transportation Sector
From Waste to Wealth: Transforming Biomass into Biofuels through Biochemical Conversion
Waves of Change: How Tidal Power is Shaping Renewable Energy
Net-zero emissions target for ocean shipping to be moved up to 2050
Volvo Switch To Renewable Fuels, Cuts Emissions 84%
Government of Ireland publishes Policy Statement on Geothermal for a Circular Economy
CEE and Goldbeck commission 154MW solar plant in Germany
Sun City Installs R16-Million Solar Plant To Reduce Grid Dependency
This vertical-axis floating wind turbine maker just got its first commercial order
N.J.'s first offshore wind farm gets final key federal approval
Climate Action Opportunities
To help assess the engagement of UUFC members and friends in faith-based climate action and to encourage such action, please anonymously <Share> the number of the actions below you take this week. Optionally, you may anonymously also share other recent climate action.
Sat 8 Jul
Sierra Club: Protect Old-Growth and Mature Forests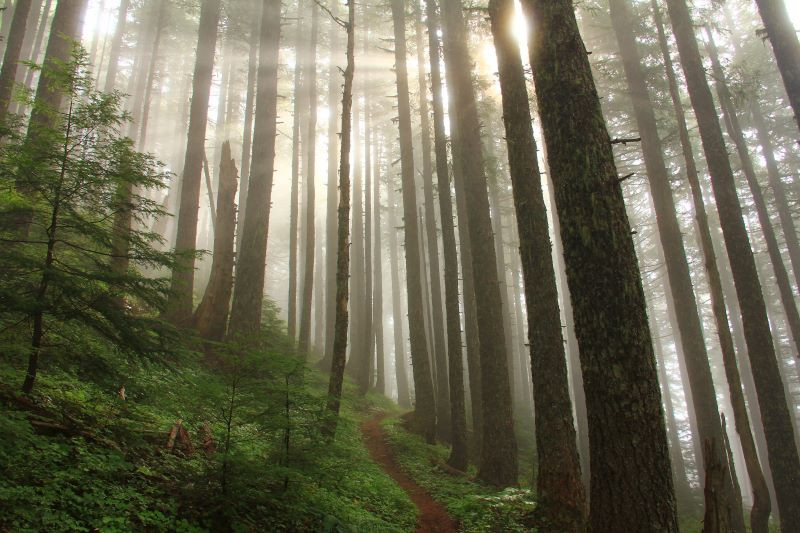 The US Forest Service (USFS) has just initiated a process to evaluate how we conserve our forests. This announcement kicks off a 60-day comment period for the public to provide input on how to shape a future federal regulation to make forests more resilient. Tell USFS to protect mature & old-growth forests!
Sierra Club: Stop Salmon Extinction
The Sierra Club, together with nine other NGOs, are plaintiffs represented by Earthjustice and have challenged the inadequate, illegal, and failed salmon "recovery" plans developed by the federal agencies (Bonneville Power Administration, Army Corps of Engineers, Bureau of Reclamation). Other plaintiffs are the Nez Perce Tribe and the State of Oregon. The courts have ruled five times against the federal agencies, rejecting their status quo salmon plans. We again challenged the Trump administration salmon plan (Biological Opinion) that was issued in September 2020. The plaintiffs reached agreement with the Biden Administration to pause the litigation and work to develop a comprehensive plan for the Columbia Basin, meet treaty rights for the Tribes and recover Snake River salmon. Your comments are critically important during this timeframe. Submit an Official Public Comment Urging Federal Action to Stop Salmon Extinction.
UUs for Social Justice: End hunger, expand food access, and address climate resilience
The 2023 Farm Bill is a critical opportunity to improve food security and nutrition for people and promote climate resilience in the U.S. and across the world. As Congress begins working on this important legislation, we must urge them to prioritize the needs of our communities and the climate, not corporate profit margins. Petition Congress
Of Note
Sat 8 Jul
Sierra Club
Article: Senators Wyden and Merkley Introduce Legislation Creating Wilderness in the Magnificent Owyhee Canyonlands
UUs for Social Justice
UUA Business Resolution For Divestment Fails. The proponents of the business resolution "Complete Divestment from the Fossil Fuel Industry and Subsequent Reparations" reminded UUs that the work of fossil fuel divestment has not yet been completed within our denomination. The resolution was a victory in raising the awareness that a young, queer, multiracial collective–reflecting an influx of younger and non-white members–feels called to see the UUA fully divest from fossil fuels.The resolution was voted down by roughly 68% of delegates after strong statements of opposition from the UUA (read the UUA position). After the vote, the UUA made pledges to work on the matter.
Corvallis Sustainability Coalition Energy Action Team
SHIFT TOGETHER: HOME RETROFIT CLINIC
SHIFT TOGETHER: HOME RETROFIT CLINIC
Mon, Wed, or Fri. 1:00 – 3:00 PM or 7:00 – 9:00 PM. You choose!
Take action as part of the Sustainability Coalition's newest initiative to rein in climate change – Shift Together! Nancy Evenson, a retired architect, offers free home retrofit clinics to help you move along the path toward increased energy efficiency. Nancy will analyze your home's current use of energy and help you identify the most important upgrades and the financial incentives that help you get there. Gather 3 or 4 households together (yours and 2-3 others) to arrange a date and time to come to Nancy's home for a 2-hour session. Contact: retrofit@evensonarchitecture.com
Save the Date
Sat 8 Jul
Sun 16 Jul, 6:00 – 8:00 PM, Avery Park (exact location TBD)
Whole Food Plant-based Picnic Potluck & Lawn Games: We are vegans, vegetarians, and omnivores attempting to eat and/or learn more about the health benefits of a whole food plant-based diet. First time attendees do not need to bring a dish. Bring your favorite lawn game. RSVP for more details about this monthly potluck; usually the 3rd Sun.
Contact: 541-908-0864 or wfpbcorvallis@gmail.com
Sponsor: Corvallis Whole Food Plant-Based Support
Thu 27 July 7:00 – 8:00 PM <Zoom>
Share and Discuss Climate Action Stories: The Climate Action Team invites UUFC members and friends to share and discuss actions we are taking to reduce our personal carbon emissions and to influence local, state, and nation policy and legislation. Questions: michael.a.hughes1951@gmail.com
Mon 31 Jul, 6:00 – 8:00 PM, Franklin Square Park
(Between 15th and 16th Streets, and Polk and Taylor Avenues)
Home Energy Fair – Funding & Support for Everyone: This festive event is a great opportunity for both homeowners and renters who want to save money by lowering their monthly utility bills. Fair exhibitors will help attendees find out about state and federal money that's available now to make homes more energy efficient. Cool off with your friends and neighbors at one of our community's loveliest parks to enjoy snacks and conversations with nonprofits and businesses who will be there to support you. Sponsors: Jobs Addition Neighborhood Association (JANA) and Corvallis Sustainability Coalition Energy Action Team.
Contact: greenstevens@gmail.com
Mon 7 Aug, 6:30 – 7:30 PM, In person, UUFC social hall, or <Zoom>
Home Retrofit Clinic: The Climate Action Team invites UUFC members and friends to participate in a Home Retrofit Clinic, presented by Nancy Everson, that will focus on the benefits, logistics, and incentives available for switching from fossil (aka natural) gas to electricity for heating, cooling, cooking, and water heating.
Questions: michael.a.hughes1951@gmail.com