If you are seeking a religious home that honors each person's religious journey within a framework of human dignity and self-determination, the UUFC might be the place for you.
If your religious thinking is eclectic and you are open to new understandings and broad interpretations of the meaning and purpose of life, then the UUFC may offer thought-provoking opportunities.
If religious community is important to you and you value the creative and comforting interchange that happens only in community, but you chafe at the rigidity of orthodox religion, then the UUFC will be a breath of fresh air.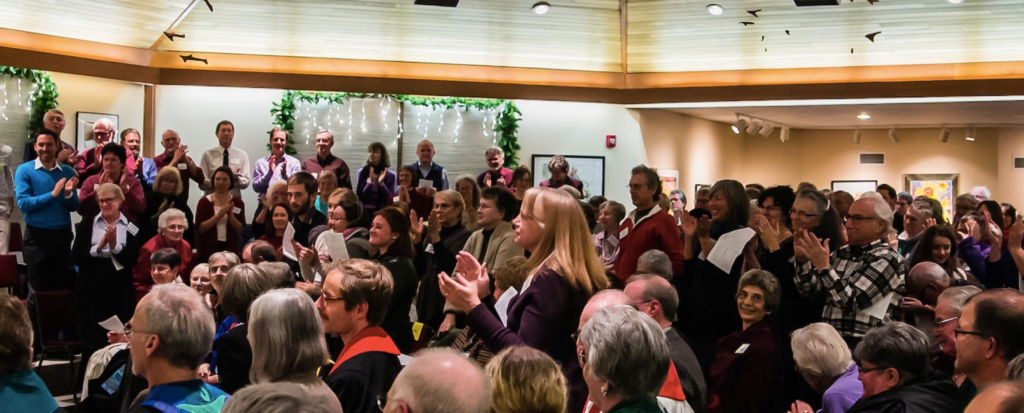 Please try us out some Sunday morning. Our worship services begin at 9:30 AM and 11 AM during the school year. Infant and toddler care is offered during both services. We also offer a full program of Religious Exploration from pre-k through high school youth group during the 11:00 AM service.
In summer—usually after Memorial Day weekend through Labor Day weekend—we have one service at 10 AM with infant care provided and informal programs for children and youth. When you first visit us, be sure to stop by our Welcome Table during, before, or after the Sunday worship service. Friendly hosts will answer your questions and provide other information about our church. You may also sign up for our email list, or a name tag.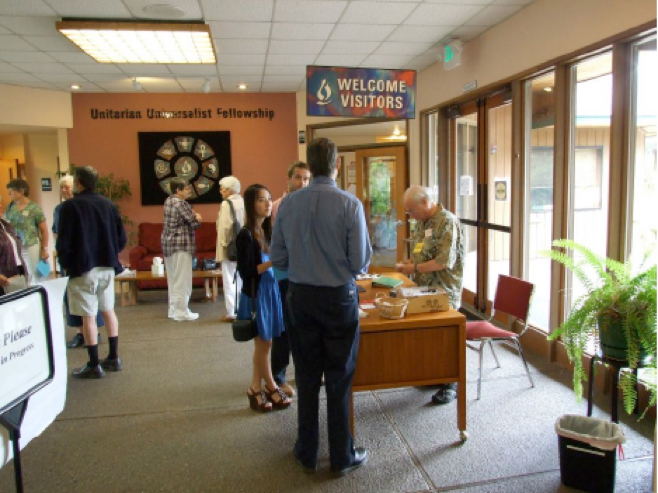 OUR MISSION… Explore. Love. Act. We gather as an inclusive religious community to search for meaning, build deep connections, and inspire action toward a better world for all.
What to Expect at Sunday Services
What is Unitarian Universalism?
Return to Home Page.